Dianne Reeves selected Song Yi Jeon
15.09.2022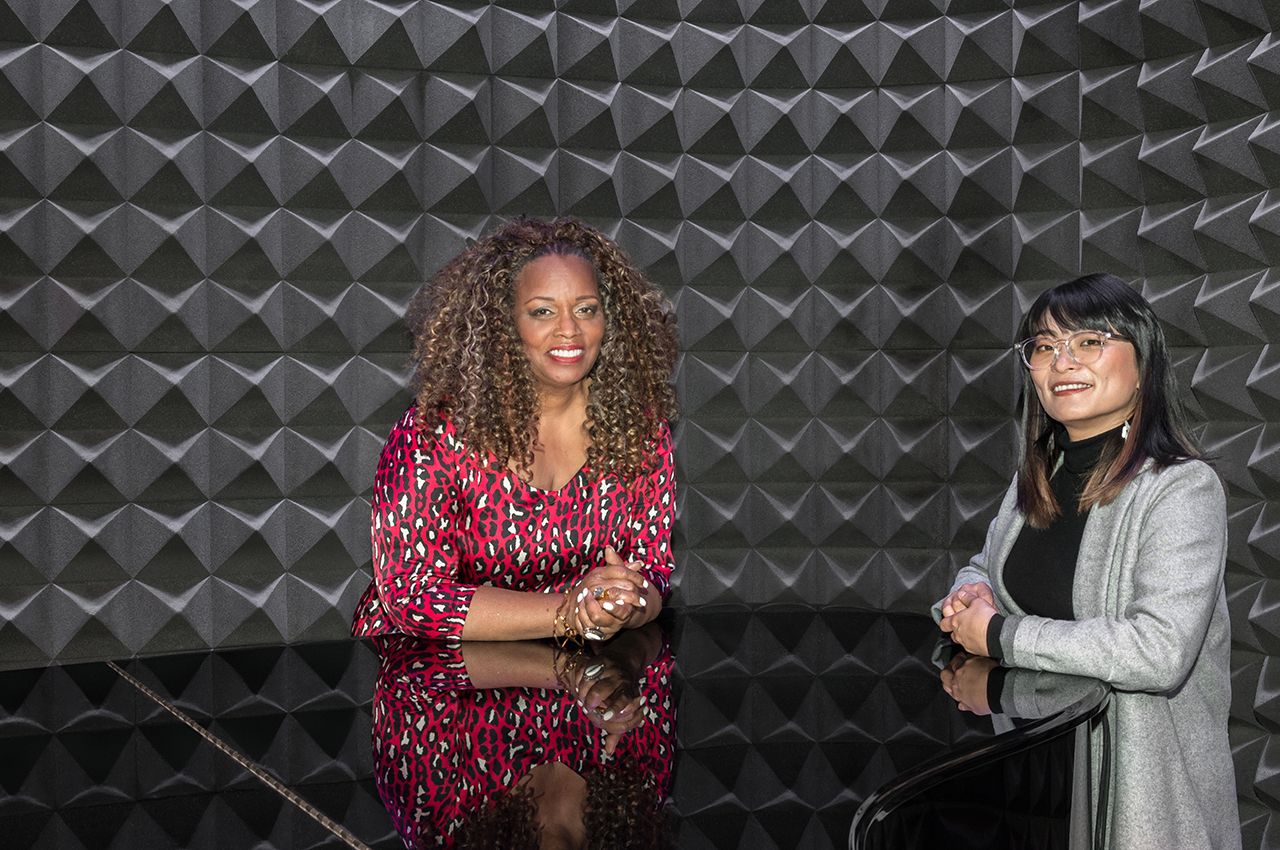 Rolex hat die Auserwählten für das seit 2002 bestehende Programm "mentors and protégés" für die beiden kommenden Jahre bekanntgegeben. "Five of the world's most renowned artists" Nachwuchstalente erhalten die Gelegenheit, während dieser Zeit eng mit einer Meisterin, einem Meister ihrer Disziplin zusammenzuarbeiten. Dabei ist die Wahl der renommierten 66-jährigen US-Sängerin und Songautorin Dianne Reeves auf unsere Alumna, die 1984 in Südkorea geborene Sängerin und Komponistin Song Yi Jeon gefallen, die 2018/19 auch Mitglied der zweiten Focusyear Band war. Mentorin und Meisterschülerin werden in den nächsten beiden Jahren mindestens sechs Wochen gemeinsam verbringen. "Sie werden ermutigt, ihre Zusammenarbeit so zu gestalten, dass sich durch den intensiven Austausch eine persönliche und schöpferische Beziehung entwickeln kann," wie Rolex schreibt – und diese halte in vielen Fällen noch lange an.
Song Yi studierte klassische Komposition an der Universität für Musik und darstellende Kunst in Graz, Jazz-Gesang an der Hochschule für Musik FHNW in Basel und als erste Quincy Jones-Stipendiatin am Berklee College of Music in Boston. Zu ihren Lehrerinnen und Lehrern gehörten Grössen wie Lisa Thorson, Guillermo Klein, Jorge Rossy, Wolfgang Muthspiel, Tiger Okoshi, George Garzone, Georg Friedrich Haas, Ann Malcolm und Lisette Spinnler.
Zu den bisherigen Meisterinnen und Meistern gehören Koryphäen wie David Chipperfield, Colin Davis, Brian Eno, Hans Magnus Enzensberger, Margaret Atwood, William Forsythe, Stephen Frears, Gilberto Gil, Rebecca Horn, Philip Glass, David Hockney, Zakir Hussain (der mit Marcus Gilmore arbeitete), Spike Lee, Robert Lepage, Youssou N'Dour, Martin Scorsese, Mario Vargas Llosa, Wole Soyinka, Pinchas Zukerman oder Peter Zumthor.
Jazzcampus und Hochschule für Musik FHNW sind stolz auf ihre Alumna, gratulieren Song Yi Jeon herzlich zum aussergewöhnlichen Stipendium und wünschen ihr viel Erfolg.