Diapason d'or de l'année 2022 für Francesco Corti
29.11.2022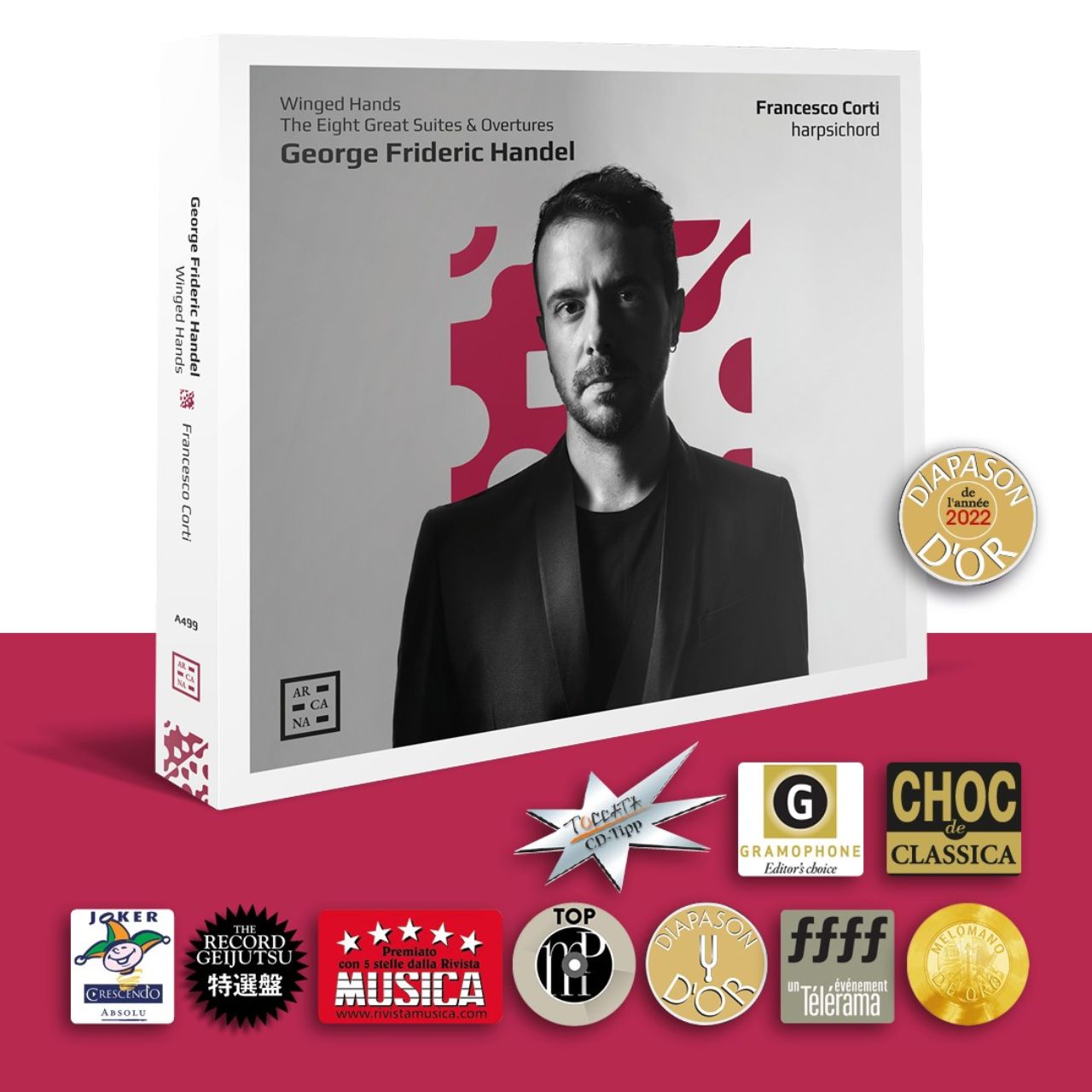 Francesco Cortis Einspielung der acht grossen Suiten von Händel, erschienen bei Arcana, hat schon einige Auszeichnungen erhalten. Nun kommt der prestigereiche Diapason d'or de l'année 2022 dazu. Wir freuen uns sehr über den Erfolg unseres Cembalo-Dozenten!
Eine Rezension in Gramophone von "George Frideric Handel: Winged Hands. The Eight Great Suites and Ouvertures" vergleicht Cortis Spielfreude mit Händel selbst und preist die Verzierungen als "Bravura stuff from a harpsichord magician".
Mehr zu den ausgezeichneten CDs ist in der Radiosendung von RadioFrance zu hören.